4 Essential Items You Need For Your Summer wardrobe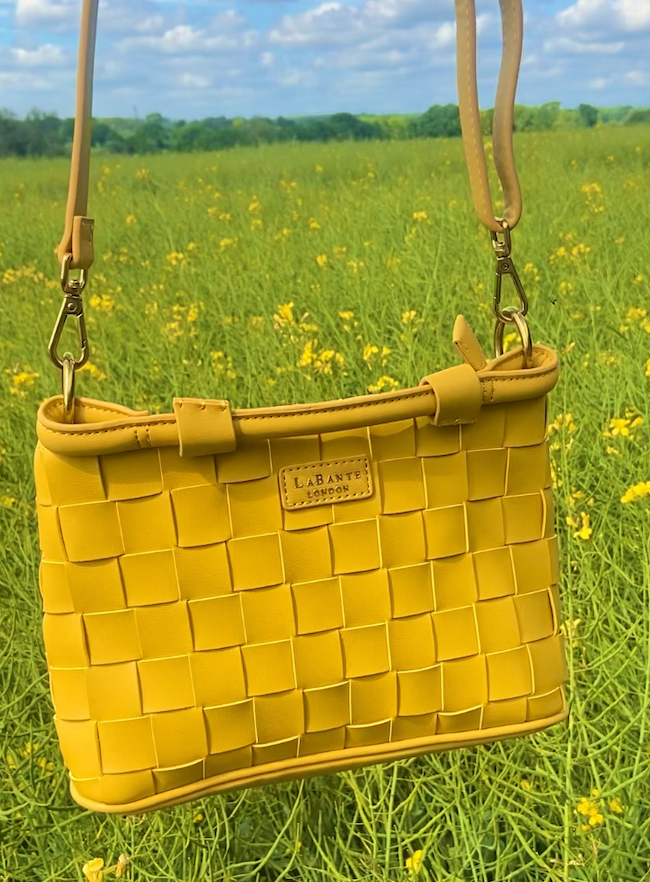 By Ellie Peach
If you want to find something new to add to your collection of summer outfits this year, we've got you! From bags to headscarves, here are four trendy essentials you need to add to your capsule wardrobe.
1. Crochet pieces
Having a crocheted piece is a priority for your wardrobe this summer, they can be so cute while also offering adequate coverage as the evenings cool down. They are also ideal for taking with you for picnic dates or to a beer garden with friends. 
Crocheted pieces are another way to add another textile to your outfit and give it more dimension. Whether that is laying it over a different skirt or wearing it over your bikini on a beach day, there is so much versatility you can't really go wrong. 
Oversized cardigan and mini skirt styles are our favourites; complemented with colourful patterning or block colours, you will have the perfect statement piece this summer. Another way we have seen crochet becoming popular is through bralette tops. These are another fantastic piece to keep in, and there are many small businesses to support making beautiful designs. Have a look on Etsy before shopping at larger retailers.
You could also make one yourself! Crochet is a very accessible hobby, and learning can be quick and easy with the help of online tutorial videos. Simply search for a DIY of what you want to make, and there will be a video to help you!
2. Crossbody bags and baguette bags
Crossbody and baguette bags are a must when it comes to summer. They can be worn multiple ways, and they hold only the essentials. They are a great way to add a little extra fun to your outfit without getting in the way. Choosing one in a colour that compliments you will ensure you get the best usage out of it, and choosing one with sustainability at its core is even better! LaBante London has a wide range of crossbody bags to choose from. The Bella bag in mustard or white has a very summery feel to pair well with your maxi dresses, or the Raven bag in green offers a thinner shape that would complement a blazer and skirt look. 
Keep your eye out for our new collection of vegan baguette bags dropping soon on our website!
3. Headscarves
If you plan on channelling a vacation in Italy - whether you're actually going to Italy or not - you need to buy a few headscarves. They can add so much to a plain outfit and generally are versatile enough to be worn in multiple ways, such as tops, scarves or sarongs! 
The outfits you can wear a headscarf with really have no bounds. Wearing it with a long silk dress on the beach will give you an old-money style aesthetic while wearing it with mom jeans and a cami top overlaid with an oversized shirt would give you 'the girl next door of your dreams look.' Whatever your style, Choosing headscarves in bright, bold patterning will make them stand out and add a little extra fun. Try pairing your outfits with different colour headscarves to see what fits you best, and you will almost definitely fall in love with them. 
We love Cath Kidston head scarves, they have intricate patterning and pretty colours. Check out the designs here;
4. Platform Sandals and Sneakers
You only really need to take two pairs of shoes with you on holiday and what's more essential than a pair of comfortable sneakers and platform sandals? The sneakers are great because you can walk around in them if you are having a day exploring an area or just mooching about. They are also so easy to pair with any outfit due to their simplicity as a staple outfit piece. They look just as perfect with jeans or shorts as they do with a dress or skirt. 
LaBante has a new range of vegan apple leather sneakers that come in nude, white or black; take a look here;
Going from flip flops to platform sandals seems like a big jump, but this switch can be a fun way to upgrade your summary fits this year! They can be your statement shoes that go with your dressed up outfits for things like dinners and drinks, but they also go perfectly for casual occasions like a beach day or lazing by the pool. The critical thing is finding a pair that fits you well to ensure they are just as comfortable as your old flip flops! we love these Melissa sandals from Lazy Oaf. 
There are so many styles of platform sandals to choose from, such as a higher or chunkier heel, for example! 
Leave a comment
Comments will be approved before showing up.