Exciting news!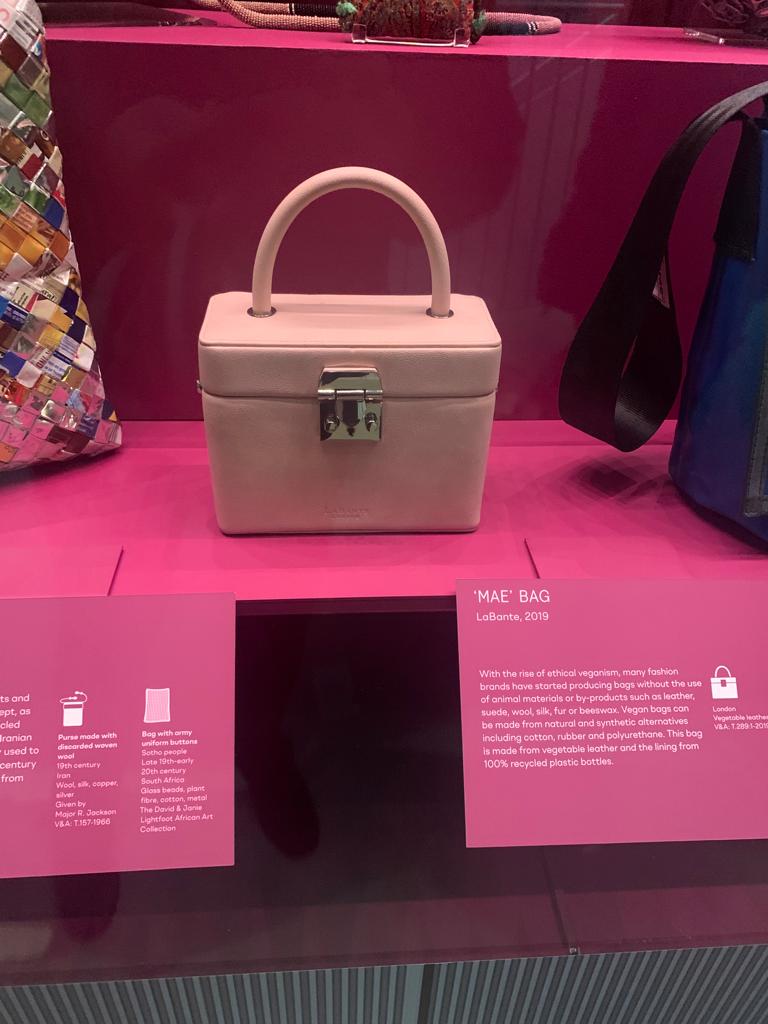 Labante London's classy 'Mae' crossbody bag in pink has been featured in the Victoria and Albert Museum in the 'Bags: Inside Out' exhibition. The exhibition is running now until the 16th of January 2022, so be sure to check out the fabulous collection where our bag and other amazing designers work have been featured.
From historical to contemporary fashion, the exhibit collates an
amalgamation of creative and practical designs documenting the different and unique story of handbags worldwide. The collection features bags such as the original Birkin bag used by Jane Birkin herself, Mulberry's 'Bayswater' and Longchamps 'international women's suitcase'. 
As a women-owned brand, we are incredibly proud to be featured in this exhibition along with these significant historical pieces and other notable designers, some of who have taken a feminist stance to their art. What's striking about the exhibition is the way fashion itself has evolved in many different shapes, sizes and colours following the changing trends and technological advancements made every day. 
In the gallery, we are credited as a British brand pioneering vegan and sustainable luxury fashion as well as featuring our innovation in sustainable leather. Quoted next to our 'Mae' bag the plaque relates 'This bag is made from vegetable leather and the lining from 100% recycled plastic bottles', recognising the importance of the environment to our brand and everything we stand for as a company!
(Pictured above is our 'Mae' crossbody bag in red also available online).
Leave a comment
Comments will be approved before showing up.