Wear It Like you Own It! - How Animal Suffering Inspired A Leading Female Vegan Entrepreneur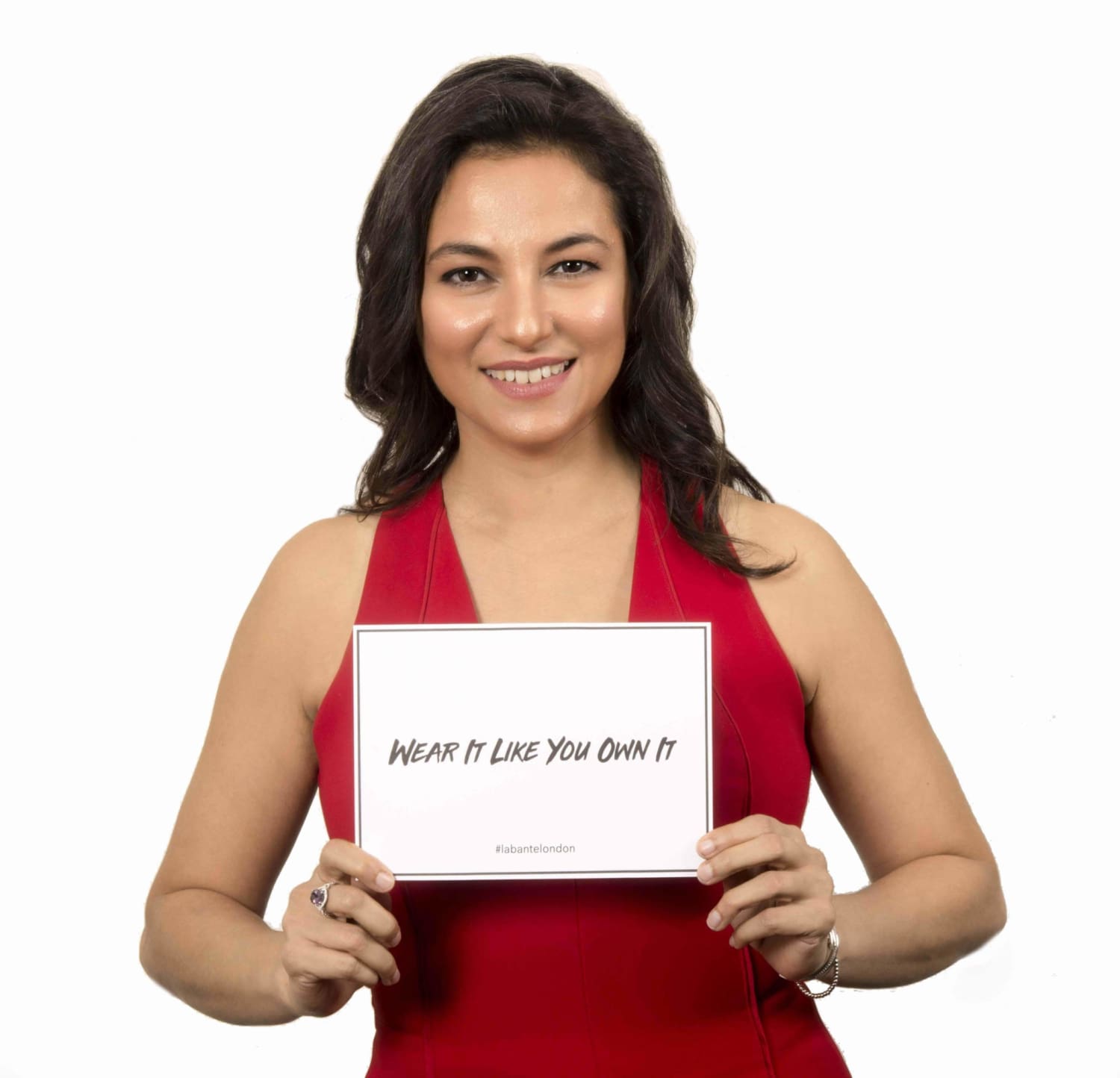 Vanita Bagri is the Founder and CEO at LaBante London, a brand producing luxury handbags and sunglasses. The company, which is vegan-certified, focuses on using materials that are eco-friendly and sustainable, as well as animal-free.
Fashion was always in Bagri's blood. She grew up in the industry - her family had garment factories in South Africa, the Philippines, India, and Hong Kong.
"We supplied the big boys, like Calvin Klein. We had state of the art factories in South Africa and machineries that were too advanced, but there was too little work ethic at that time," she says.
"Export markets were controlled with quotas and that then got abolished, so China flooded the market with cheap goods. It was really hard for factories to sustain themselves. So, we had to shut our manufacturing down."
Design dreams
Although Bagri had plans to open her own fashion business, after graduating from International Business school in Arizona, her parents warned her against the industry. They were wary after their own experiences.
"I was very lucky to take a job in investment banking in Chicago and New York, then moved to London, still working in investment banking," she says.
But she couldn't ever shake the dream of working as a designer.
Early Years
"When I was 18, to go to university, I had to walk through a market and pass by a butcher's shop," she says.
"Live chickens were crammed into tiny cages. And as I walked past, God forbid a customer came, as the butcher would open the cage and put his hand inside to grab the birds. At that very moment the air would be filled with high pitched almost human screams.
"The sense and smell of fear and pain was too much for me to bear. I had to close my ears and walk past it because it was just too much to handle.
"The smell of the livestock being hacked alive, and the sounds - the fear you could smell - that's what turned me vegetarian. From that experience came one of the greatest transformative times in my life, I knew then that fashion was important to me, but the lives of all species was invaluable to me."
Not enough
"Eight years ago, I was like, this is it. I knew the corporate world wasn't enough - I still had an impact to make in the fashion world. Just like that, I quit my job, took all my savings and put them into LaBante London."
Her own ethics informed the brand, which was vegan from the start. This was not without its challenges.
"At that time veganism was a very new concept, people hadn't heard of it and buyers didn't understand it at all. Vegan leather was a new term, buyers only bought real leather or faux leather handbags – ugly and peeling with hardly any sense of style or aesthetic.
"These bags were heaped in a corner with their poor craftsmanship. They were not on any buyers list to actively purchase as they stocked up for key seasons."
New fashion
Today, things have changed. Thanks to social media, buyers are starting to better understand vegan leather, and how designers like Bagri make their bags - the high level of craftsmanship that goes into it, and how important sustainability is.
"At a nascent level, the understanding of this being a positive ROI [Return on Investment] business is steadily and strongly making progress in the handbag industry," Bagri says.
"We have Sustainable PETA-Approved vegan handbags, and sterling silver jewellery lines that sell in department stores and multiple boutiques across the world. We have recently added a recycled wooden sunglasses line - complete in bamboo boxes - to our collection.
"So the challenges have been consistent and really quite a few, however with sheer persistence, grit and determination to actually make a difference, we have grown slowly but steadily. Today I'm very proud to say my family stands resolutely behind me."
Sharing stories
Not content with taking the fashion world by storm, Bagri wants to connect with fashion-conscious women, telling the stories behind their own challenges through a new campaign she's launched called 'Wear It Like You Own It'.
She explains: "We have faced a lot of challenges but have grown leaps and bounds - and today we are owning it!
"I would love you for you to hear your stories on challenges on how you pushed through."
Send your story to info@labante.co.uk for a chance to win two free tickets to VegFest London and meet the LaBante London Team.
Leave a comment
Comments will be approved before showing up.