The Sheridyn Collection Launches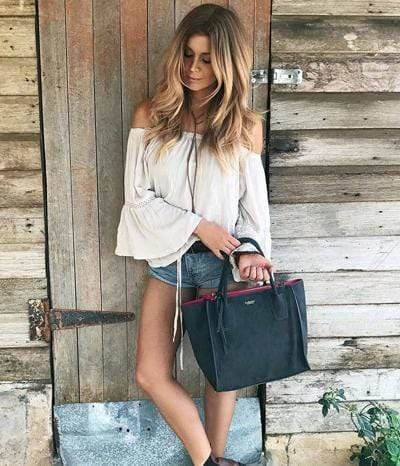 LABANTE X SHERIDYN
We are delighted to treat you all to the new LaBante London Sheridyn collection. This gorgeous collection is the result of collaboration with Sheridyn Fisher, renowned Australian model, humanitarian and author of nutrition book Plant Based Life.
LaBante London is so is proud to have Sheridyn on-board as a muse; personally, we just loved working with her. Sheridyn is super amazing, and the best part was her humility such a rare gem.
A truly beautiful and influential woman, who is without a doubt beautiful both inside and out, Sheri started modelling at the tender age of 15. Also a dedicated yogini and mum to a gorgeous little boy, Sheridyn is perhaps best known these days for her love of a plant base lifestyle; she was actually recently awarded her third certificate in plant nutrition studies from Cornell University in the USA. Well done that lady!
Her new Plant Based Life launched January 2018 and is available to order now. Including mindful eating, delicious plant based recipes and inspirational photography that is all her own, Sheridyn takes a holistic approach to life and nutrition.The collab between LaBante and Sheri was so perfect due to both sides being so much in love our stunning nature and the ethos of working hard to give back to our planet. Both of us literally share the same values.
Chicly inspired by the beauty of the natural world around us, LaBante London's Sheridyn collection features themes and from the flora and fauna of spring and summer. The exquisite collection brings forward both the soft colours of the seasons –delightful butterflies add texture and accent a number of the perfectly handcrafted pieces. Bags are finished in either silver or gold hued metals and boast fabulous recycled interior linings.
Look  for the collection online on labante.co.uk and in House of Fraser and now also available on Amazon.
Leave a comment
Comments will be approved before showing up.